Gareth Bale's Next Club: Champions League to Championship
Updated: Sep 6
Gareth Bale's Next Journey
Written by: Andrew Felton
Image by: https://www.football-espana.net
In light of Wales reaching their first FIFA World Cup since 1958, thanks largely to their captain and talisman Gareth Bale, this summer sees his contract come to an end with Real Madrid, leaving him a free agent. After signing for Madrid in 2013 for a record fee of £85 million, the Welshman impressed at stages but, the Spanish media turned against him later in his career along with the fans, eventually getting booed and jeered. Bale scored 106 goals for Real Madrid, providing 67 assists and winning an abundance of trophies, including 5 UEFA Champions League, 3 La Liga titles, and 4 FIFA Club World Cups. Bale also contribute some of the most important goals for the Spanish giants, including a goal in the final of the 2014 champions league against Atletico Madrid, the wonder goal against Barcelona in the Copa Del Rey final and the magical overhead kick against Liverpool, again in a champion's league final. With Bale never reaching the heights of his teammate at the time, Cristiano Ronaldo and setbacks through injury, it is time for this 'golfer' to move on in his career, so let's see some possible landing spots.
Cardiff City - EFL Championship (Odds 1/3)
Current favorites to land the Welsh captain are EFL championship team Cardiff City. With Bale a proud Welshman and being born in the city of Cardiff, this would make perfect sense for a player who is struggling with injuries and enjoys the odd game of golf. This, however, is a huge step down for a player who is considered to be one of the greatest Welsh players of his generation. Cardiff City finished 18th in the championship this season and would hope the additional of Bale would attract better players, more revenue, packed out stands and passage straight to the Premier League, where they can once again compete at the highest level. With these odds hard to ignore, would any neutral football fan really want to see Bale drop down to a level, where he is still far too good to play?
Any MLS club - (Odds 6/1)
An option for Bale could be to follow in the footsteps of other footballing superstars such as; David Beckham, Zlatan Ibrahimovic, Wayne Rooney and Steven Gerrard, by joining the MLS with a move to America. This would not only be a pay day for Bale, but the chance to create opportunities and expand his golfing image, could all play a part in a move across to the states. With just about any MLS club being interested in the services of Bale, this could be a great opportunity for him to score plenty of goals, just in time for the World Cup in Qatar.
Tottenham Hotspur - English Premier League (Odds 8/1)
(Image by: https://www.fourfourtwo.com/features/gareth-bale-201213-season-tottenham-real-madrid-zinedine-zidane)
A third spell at Tottenham Hotspur could be on the cards, where the Welshman went from playing as a left-back to one of the most dangerous forwards in the world, back in 2012/2013. His season long loan spell at Spurs did not go as well as expected however, did score 11 goals in 21 games. These games were also played behind closed doors, due to Covid and under a manager in Mourinho, who did not really take to him. The struggles he may face joining Tottenham this time round could come in playing time and getting match fit for the Qatar World Cup in November, as Spurs already have Son, Kulusevski, Moura, Perisic and Bergwijn all competing for playing time in this position.
Newcastle United - English Premier League (Odds 12/1)
A move to the now richest football club in the world could be on the cards as Newcastle United, (who will likely be linked with 90% of top footballers this summer), will look to acquire the services of Bale and will not worry about how much they pay, being worth a rumored $700 billion. With the addition of Eddie Howe as their new manager midway through the end of last season, Newcastle boasted the third best form record, only being beat by the two elite teams, Liverpool and Manchester City. Newcastle won 12 of their last 19 games and with the addition of Bale and a few others, they will look to do the unlikely and match Leicester City's triumph of possibly winning the Premier League.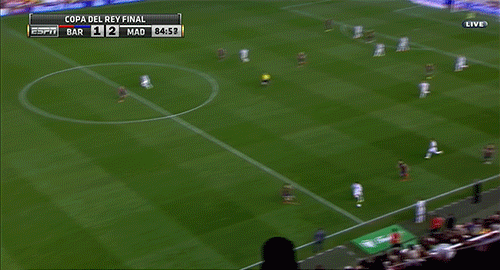 As expected, there are plenty of other teams interested, with odds checker such as;
Roma - 14/1

Any Italian club - 14/1

Swansea City - 14/1

Any German OR French Club - 16/1

Southampton - 20/1

Rangers - 20/1

Manchester United 25/1