Updated: Sep 6, 2022
2021 NBA Mock Draft
Written by: Charles Vakassian
Projected #1 Overall Pick, Cade Cunningham / pistolsfiringblog.com
The NBA Draft is rapidly approaching, and as it does, analysts across the country are making their best guess as to what prospects land on which team. Here is our 2021 NBA Mock Draft, as we take our most educated guesses at who goes where.
All stats from Sports Reference - https://www.sports-reference.com/cbb/
1. Detroit Pistons
G | Cade Cunningham | Oklahoma State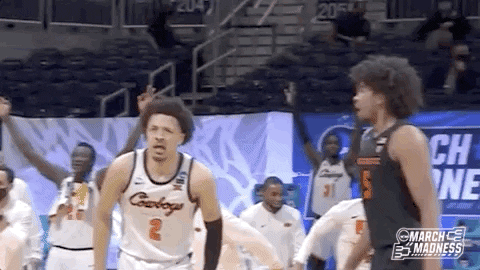 This pick should be a no brainer, as Cunningham is the top talent in this draft class. An all around talent at Oklahoma State, Cunningham can drive the lane, make great passes, step outside and hit the three, as well as play lockdown defense on 1-3, thanks to his size. This pick should be easy for Detroit, but they do have their eyes on Jalen Green, so that is something to pay attention to as draft day draws nearer.
2. Houston Rockets
SG | Jalen Green | G League Ignite
This is the first spot where we could see a trade, as the cupboard is bare for Houston. They did regain some assets with the Harden trade, but those picks may not mean much with Brooklyn being good over the next few years. Nevertheless, in this mock they stay put and take a dynamic scorer in Green, who was tearing it up for the G League Ignite. His athleticism and shot creation is off the charts, and he is arguably the second best player in this draft. Houston just needs the best player available at this point to help Christian Wood, and Green will fit in nicely.
3. Cleveland Cavaliers
C | Evan Mobley | USC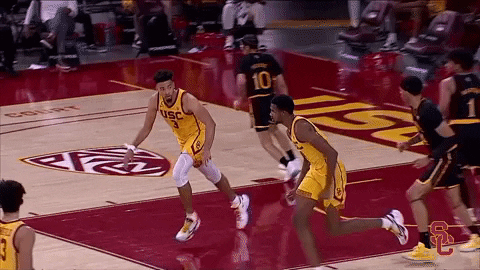 The Cavaliers could also trade back, as they have their eye on Jonathan Kuminga, but being able to pair the 7 foot Mobley with shot blocker Jarrett Allen was too tantalizing to pass up. Mobley is a defensive nightmare, as he is excellent in the pick and roll game, has been expanding his outside shot, and can bang bodies in the paint. If he can put on a little more muscle, and be consistent with his 3 point shooting, he can easily be a top 5 center in the NBA in a short time. This is what the Cavs will bank on.
4. Toronto Raptors
PG | Jalen Suggs | Gonzaga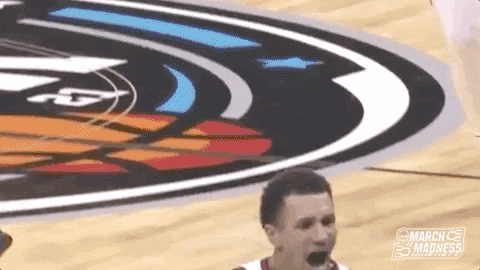 With Kyle Lowry potentially being on the move this coming offseason, the Raptors will be in need of a new floor general. Even if Lowry stays, drafting the point guard of the future would be a prudent move. Enter Suggs, who was one of the best passers in college, consistently getting his teammates open looks, and helping get Gonzaga to the NCAA Finals, before being taken out by Baylor. Suggs was a serviceable 3 point shooter, elite in the pick and roll, and has the speed and athleticism to push on both ends of the floor, making him a dangerous two way player.
5. Orlando Magic
PG | Scottie Barnes | FSU
Barnes has seen his name steadily rise up draft boards, landing here in Orlando at pick 5. His 6 foot 9, 227 pound frame makes him good for scoring in the paint, and being an immovable force on defense. He can handle the ball, and put up solid assist numbers at FSU. A good comparison could be made to Draymond Green, as both act as floor generals, play elite defense, but have some issues on offense. Barnes still has plenty of time to work out his jump shot, and being able to see him and Jonathan Isaac on the court together should scare opponents.
6. Oklahoma City Thunder
SF | Jonathan Kuminga | G League Ignite
The Thunder, much like Houston, are in a position where they would be better off taking the best player available, the only difference being OKC has a superstar to build around in Shai Gilgeous Alexander. Here, OKC gives him a chess piece of a running mate with Jonathan Kuminga. A ridiculous athlete who can defend 1-4 at a high level, Kuminga also displayed a solid offensive game, having the ability to drive in the paint with his 6 foot 7, 220 pound frame, and has a working jump shot which should only see improvement with time. OKC is an excellent place for Kuminga to land, and he will get the minutes to work out the flaws in his game and become a star.
7. Golden State Warriors (Via Minnesota)
SG | James Bouknight | UConn
A prolific scorer in college, Bouknight takes his talents to the Bay in this mock. As someone who can create his own shot and has the athleticism to drive to the rim and play solid defense, Bouknight can come off the bench right away and be a solid contributor for the Warriors, especially since they will want to be careful with Klay Thompson after his brutal injuries.
8. Orlando Magic (Via Chicago)
SF | Ziaire Williams | Stanford
One of the highest ceilings and lowest floors in this draft class, Williams is a true boom or bust prospect. Coming in at 6 foot 8 with a 6 foot 11 wingspan, Williams fits the mold of a long athletic wing player. He has the potential to become a superstar in the league, but could also flame out and be a "bust", similar to another #8 overall pick in Kevin Knox. Here, the Magic take a chance on Williams' enormous upside, which could help propel Orlando back to relevancy after the Nicola Vucevic trade last season.
9. Sacramento Kings
SG | Keon Johnson | Tennessee
Another player with a high ceiling and a low floor, Johnson has one of the best verticals in this entire draft. He can step in and be a good defender from Day 1, but his offensive game has some question marks, as he shot a poor 27% from 3 point land, and he struggled being a primary ball handler. But he has time to grow into his game, and Sacramento is a good spot for him to do so, as he can learn alongside another explosive athlete in De'Aaron Fox.
10. New Orleans Pelicans
PG | Davion Mitchell | Baylor
As we saw in the NCAA Tournament, Mitchell can get to the bucket and score at will. He would be higher in this mock if not for the fact that he is going to be 23 this year, very old for a draft pick. Outside of his free throw shooting, Mitchell is a proficient offensive player who can do everything. His isolation game is solid, and he won DPOY for the Big 12. A team like New Orleans can overlook his age, as he would still fit their timeline alongside Zion and Brandon Ingram.
11. Charlotte Hornets
F | Jalen Johnson | Duke
A wing sized athlete who can run the point, Johnson can do it all on the defensive end, and is an excellent rebounder. Positional versatility is key in the NBA today, and Charlotte is thrilled to add a player of his caliber in this mock. Johnson just needs to work on his jumper, but his post game is strong when against smaller defenders, and he is a solid playmaker who can find open teammates. Him and Lamelo Ball on the floor together should lead to a lot of assists and made shots.
12. San Antonio Spurs
F | Kai Jones | Texas
Jones is a big man who fits the modern game, as he has the ability to stretch the floor, knocking it down from 3 as well as be comfortable with the ball in his hands. Poppovich would be salivating at getting someone like Jones at this spot, Jones could be a much younger version of what LaMarcus Aldridge was all those years in San Antonio, but with more athleticism and defensive versatility.
13. Indiana Pacers
C | Alpern Sengun | Turkey
Our first foreign pick, Sengun was a monster in the Turkish league this past season, earning MVP honors. His 6'10, 240 pound frame is great for working in the post and pulling down boards, but he also can space the floor and knock it down from midrange and the 3 point line. His defense is something that needs to be worked on, but may be less of a liability in Indiana, paired with Myles Turner or Domatas Sabonis, who are quality to excellent defenders.
14. Golden State Warriors
SF | Corey Kispert | Gonzaga